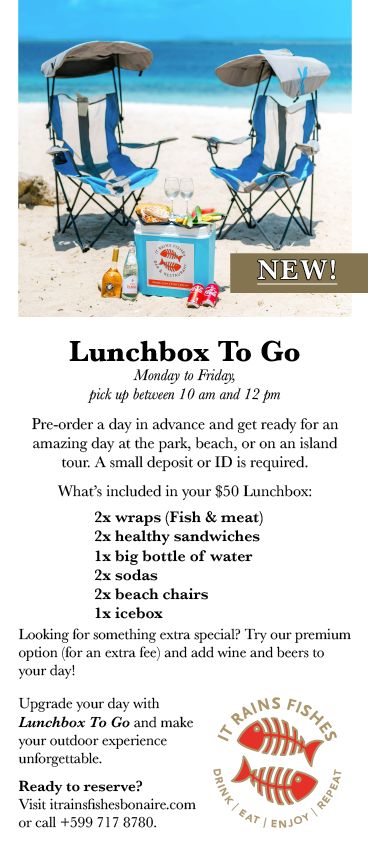 FOR $ 50,- ONLY
What you'll get:
* Lunchbox
* 2x wraps fish & meat
* 2x healty sandwich
* 1x big bottle of water
* 2x soda
* 2x beach chairs
* 1x icebox
To have  your lunchbox ready, simply pre-order through our website a day in advance.
Elevate your lunch experience with our premium option! Enjoy fine wines and beeers alongside your meal. Inquire during online pre-order. Deposit/ID required.
Curious or hungry? Order now!