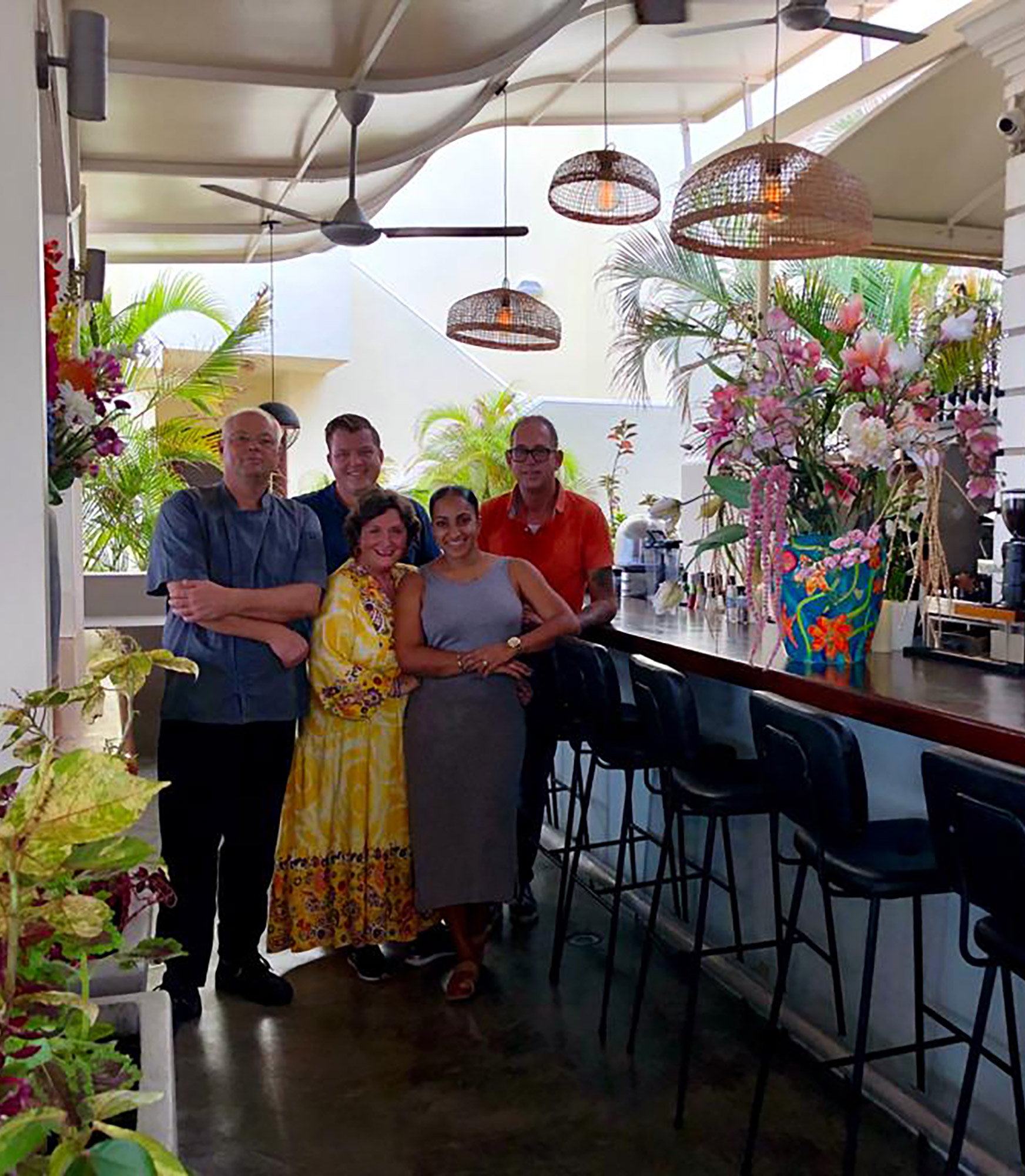 AFTER 14 YEARS, "It Rains Fishes" will change owners/management. As from the 1st of November 2022, the new owners are Persia, Raoul and Marcel. Well known on the island of Bonaire with their knowlegde and skills within different branches.
Pull up a chair. Take a taste. Come join us.
Many of the current staff will continue at It Rains Fishes and are very happy to welcome you (again). Completed with new enthousiastic collegues.
With every take over there will be some changes, like a new menu and opening times. Naturally we can ensure you that the cosiness, good atmosphere, quality and hospitality will be of the same high standard as the last 14 years.
We look very much forward to welcome you at It Rains Fishes.
Whilst Huub and Shaina will welcome you traditionally until the 1st of November 2022, thereafter It Rains Fishes will be re-opened as from the 7th of November 2022.
Monday until Friday for lunch and dinner. Saturday for dinner only. Sunday closed.
We thank our dear guests very much for visiting us in the past 14 years. With lots of warm and culinary greetings, but also good bye. Huub and Shaina.
We hope to welcome you soon, lets Meat @ Fishes Persia, Raoul and Marcel.